I humbly share I am a Divine instrument, a vessel, and I channel Love for those whose journey leads them to my doorstep.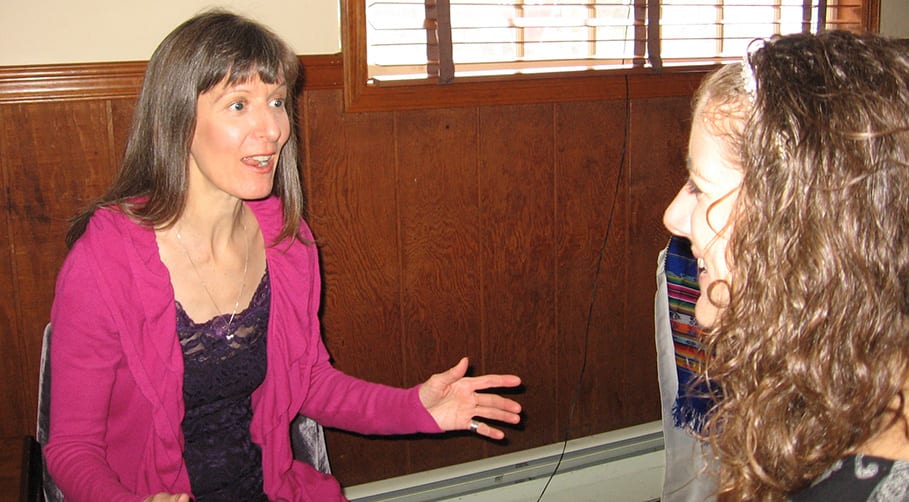 Phone, Skype, Zoom, FaceTime, Facebook Video, or In Person
I offer distance sessions via phone, Skype, Zoom, FaceTime, and Facebook Video. Remote work is as equally effective as meeting in person.
I also provide in person readings and healings for clients who will travel to my Central New Jersey location.
Here are many ways I can assist you:
Offer general readings where you may ask any question (e.g. finances, romance, family, work, health, smoking cessation, sexual dysfunction, weight loss, etc.)
Address present and past life issues and facilitate their work through and release
Enter the Akashic Records to retrieve information, eliminate vows, rewrite or eliminate contracts, and rewrite or remove "scripts" you have written that no longer serve you
Reveal your life's purpose
Take out negative energies from the etheric body
Identify spirit guides, guardian angels, and connect with your Higher Self
Share dialogue from your pre-birth planning session to shed light on soul growth opportunities discussed and agreed upon prior to incarnation
Examine the physical body and perform psychic surgery
Align chakras, clear the pathway, lift out traumas, remove detritus, and perform repair work, if necessary
Clear homes and spaces (remotely)
Download codes and perform activations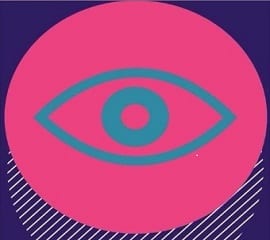 In November 2017, I facilitated a Psychic Gallery at Drew University, Madison, New Jersey.  What a pleasure it was to offer readings/healings to over 80 students and staff.
THE WHITE LIGHT – WMNJ Drew University Radio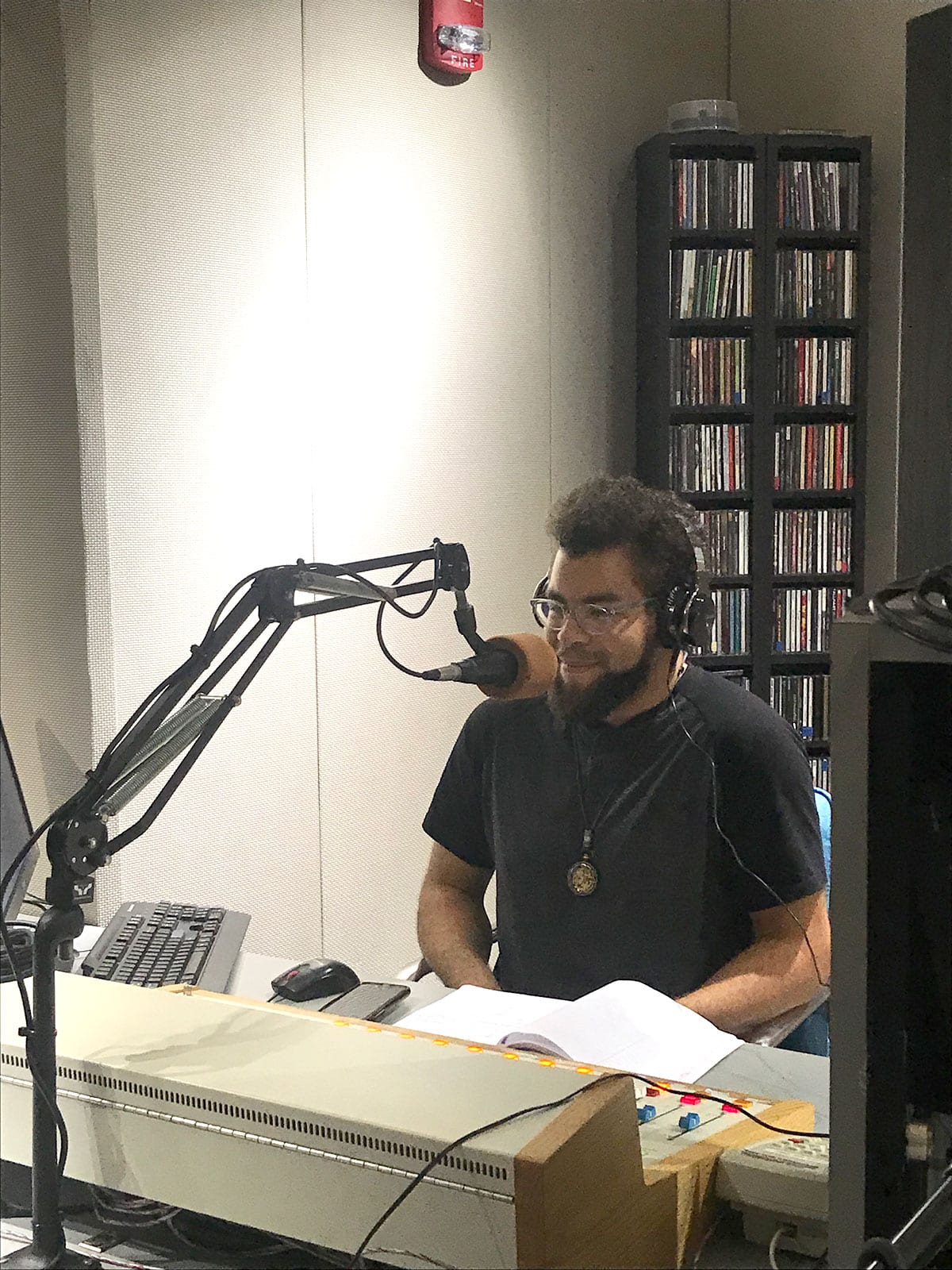 November 28, 2017 Pilot Episode: THE WHITE LIGHT – WMNJ Drew University 
Radio-The Forest, Madison, New Jersey. Hosted by: Christian Alvarado, WMNJ 
Station Manager.  
Joanie
 Eisinger: Resident Psychic.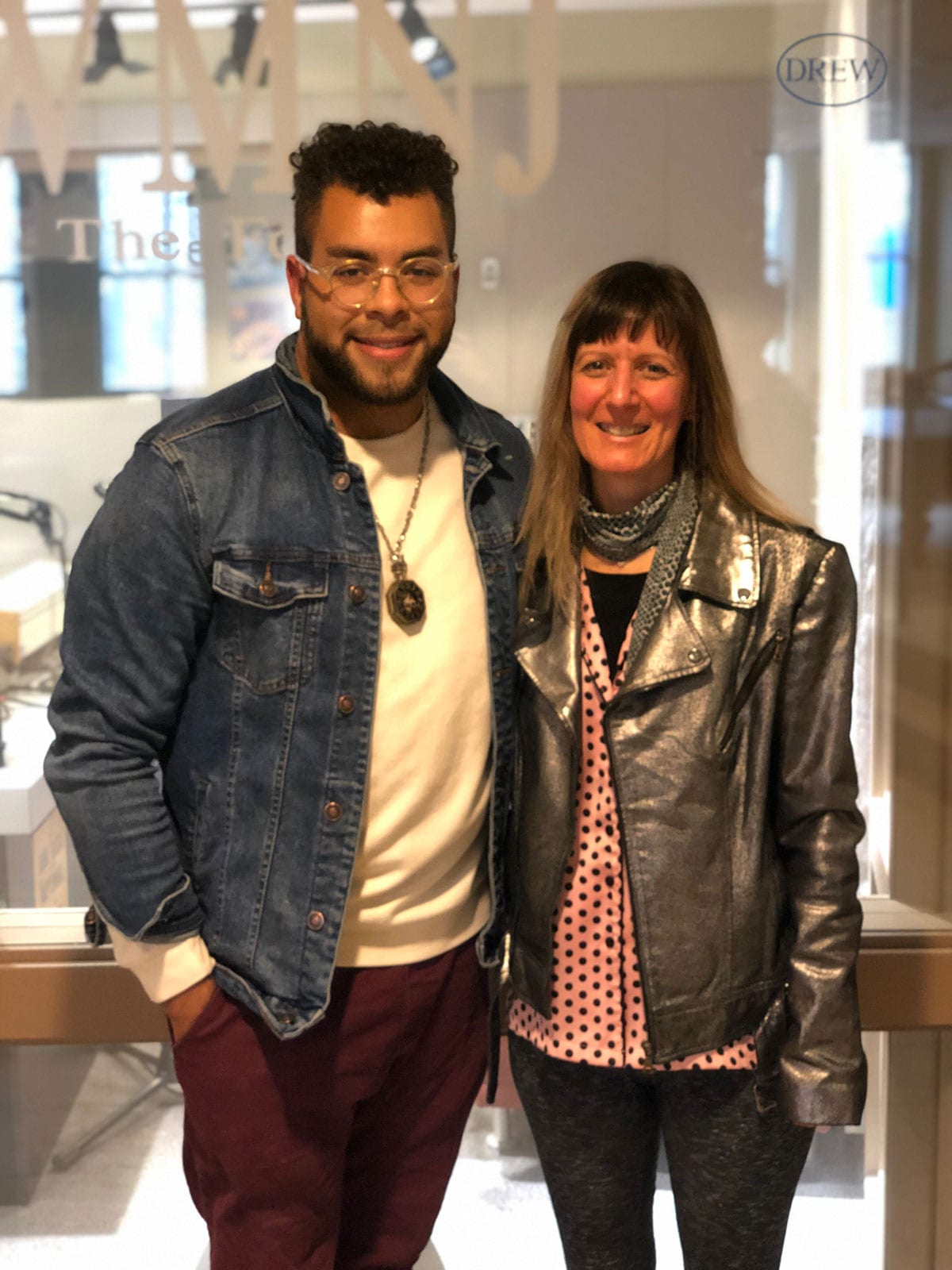 April 9, 2019: Christian Alvarado and Joanie Eisinger. We completed two successful seasons of THE WHITE LIGHT and sent Christian off to graduate Drew University.
October 24, 2019: Joanie Eisinger returns for the third season and final season of THE WHITE LIGHT with new host, Chance M. Jones. Chance and Joanie both graduate Drew University, having enjoyed a marvelous year serving the campus community.
Sign up for my monthly newsletter...
to receive information about my Blog, as well as radio shows, expos, festivals, and other events where I will be participating each month.
My forte is identifying past life traumas and linking them to your present day struggles.
Karma, or unresolved "baggage" is often the culprit.
Forgiveness work is done and energies that bound you are released. By addressing and releasing issues that no longer serve you (e.g. unforgiveness, anger, fear, resentment, sadness), you may:
Release trauma and dis-ease
Clarify your life's purpose
Improve relationship with self and others
Find closure after losing a family member, friend, or pet

Videos
Watch YouTube videos where I am live, in action, and doing what I love.
Interviews
Hear live, as well as pre-recorded interviews with well-known radio hosts.
Radio Shows
Listen to live radio shows where I offer readings and healings to callers.
Singing
Enjoy songs I have written and covered. These are scratch demos.
TV
See me on the screen where I am interviewed and my gifts are showcased.