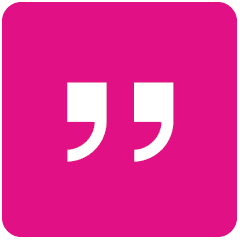 We had an amazing experience with Joanie at Drew. She was extremely kind and loving to our students, offering them encouragement and spiritual support. Joanie hit the nail connecting with the lucky few to those who have crossed over. Tears of joy were flowing and there were plenty of tissues to go around. At one point, there was not a dry eye in the room. Joanie's warmth and compassion coupled with her tremendously powerful gift led participants in the room to a place of supporting and connecting with one another. We look forward to continuing our relationship with Joanie.
~ Carla Brady, Former Assistant Director in Student Engagement, Drew University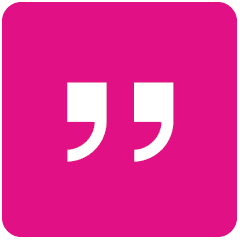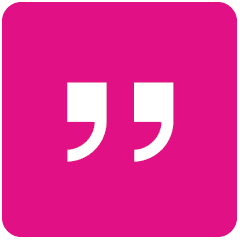 As part of my session with Joanie, I brought up my alopecia (patchy hair loss), which had been a chronic issue for me since I was 13 years old. Six months later, I had no hair loss! I am an RN, and thus, a huge believer in science. She has shown me there is a whole other realm of healing that exists outside the world of traditional medicine. With that said, if you come to her with an open mind, your takeaway can be twofold!
If you are experiencing a spiritual awakening, cannot break destructive patterns, or are suffering in virtually any way, working with Joanie and her highest guidance can offer new understanding and solutions to any problem you're facing. Joanie's energy and vibration can provide light during the darkest of times. In the 4 years that we have worked together, she has assisted me in a multitude of ways to continually transform into the highest version of myself.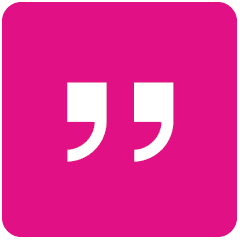 Joanie is an absolutely amazing Healer. I am so grateful that I found her. I feel as though I can ask her anything. She is such a warm, caring, open-minded person willing to help anyone. I would highly recommend her!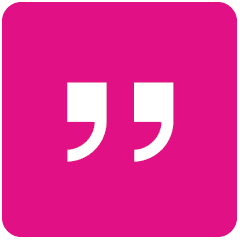 Joanie's ability to channel Ascended Masters, teachers, and guides is a true blessing! She has helped me with health issues, traumas, and removed blocks that have occurred in this lifetime and/or past lifetimes. I have become stronger, wiser, and more insightful as I have gained awareness and a deeper understanding of my humanness and spirituality.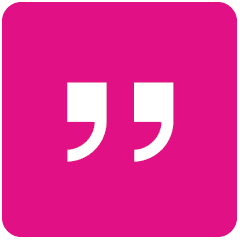 I booked a session with Joanie on the 15th of April 2011 after having a significant dream and receiving a few other 'hints' that this would be good for me. Having never done anything like this before, I wasn't sure what to expect. Joanie explained that it was like watching a play where she took on the roles of all the different characters. We covered two past lives, identifying issues that were relevant to my current life. Joanie was fun and down-to-earth.  I finally learnt the name of my guide who had much to say. I received so much and the time flew by; I am glad I recorded it all and took notes. It took a few days and some reflection to internalize the information. What I have learnt is meaningful and useful. Joanie works to facilitate your own healing instead of saving or rescuing you. She has definitely helped me along my Ascension path. Highly recommended!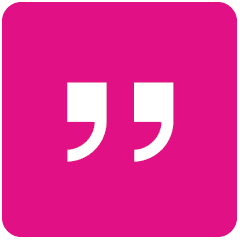 Joanie single-handedly gave me back my husband.
~
I don't know what you did but I started my life at 36 because of you.
~ Laura and her husband, Joe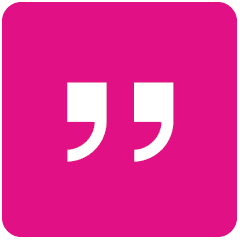 Joanie shares unique and magically divine healing that leaves each client more knowledgeable and enlightened about their path to self-realization. She zeroes in on obstacles in one's way to fulfillment, and then channels divine energy to remove those impediments. Everyone should gift themselves an opportunity to release their blocks with Joanie and her guides working with her. It's a gift that just keeps giving, as you take a giant leap toward growth and expansion.
Joanie is very interested in the development of all her clients. Get on her email list! She takes a special interest in helping each one of us develop. I am so glad I met Joanie! She has had such a great impact on my life.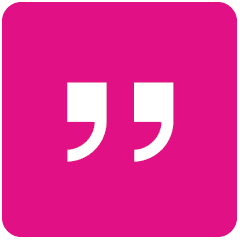 With her background in social work and therapy married with the spiritual healing, I found her to be extremely helpful with assisting me handing personal and professional issues and she provided so much clarity to me in just my first session! I found my session with Joanie to provide me with more inner peace and I've been in a much better headspace since. She was so warm and welcoming from the second I spoke with her and I look forward to having another session with her. 10/10 recommend!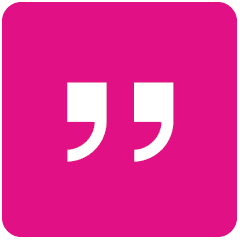 Joanie is a true healer and channel in the sense that she puts ego aside and opens herself to Spirit to allow Divine Light and Love to flow through her in the form of healings and channeled messages. I have received many healings from Joanie over the years, and no two have been the same. Joanie is always open to whatever you may want to address in a session, but what I value most about Joanie's healings is that she enters each session open to whatever Spirit knows to be in one's highest and best good and acts as a conduit to bring that through. Thank you, Joanie, for doing all you do with Love!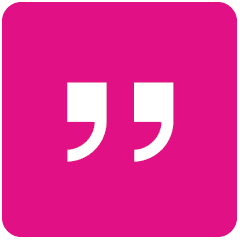 Joanie has healed me of many ailments, both emotional and physical. When I first started seeing her, I used to have chronic sinusitis. It never occurred to me that it could be from a past life trauma, which she gently pointed out during one of our many sessions. I'm happy to report I haven't had a sinus infection ever since. Her ability to "go in" and get to the root of an issue is far beyond anything I have ever experienced. She listens, is compassionate, and makes you laugh all while guiding you along your spiritual journey. She has been a well of information for me to get to know myself better, and heal and grow from old wounds. Her gifts have given me the quality of life back I have been searching for for years without success. I can't thank her enough for all she has done for me.
Healing is not what Joanie does. It is who she is.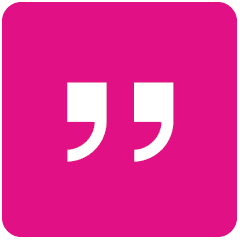 I have consulted with Joanie twice, and her insights are always surprising yet resonant.  I have asked her to explain a troubling family relationship, and it has made all the difference in living with what can and cannot be healed in this life.  I no longer blame myself or that other person!  Joaniehas also shed light on difficult business situations and lifted the burdens of many lifetimes.  Some use psychic readings as an indulgence to get past personal responsibility, but I find Joanie's readings balanced and encouraging — yes, I can do this!  She has indirectly given me the courage to speak up in vital relationships, breaking patterns of abuse.  So good is Joanie at this that not only have we become personal friends in deciphering the meaning of these troubled times, but also, she has helped a friend of mine.  I am confident to refer others to Joanie.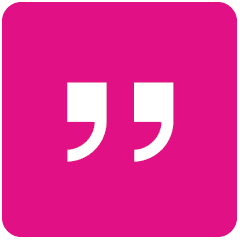 On the way home from our session, the first thing I did was write down on a piece of paper the affirmation you channeled," I am content." After you had energetically worked on my neck during the session, at home, my neck cracked a little with some stretching and it started to feel better. My mom and I went to the local health food store where I got some licorice drops and my mom got peppermint tea – both items you had channeled would be helpful for us. Then, we went out to dinner where mom chose filet mignon , so she had her solid protein that you channeled would assist after her healing. We were both so thirsty and drank lots of water so I took that as the cleansing working. With a little more stretching  throughout the evening, my whole neck and back cracked back into place on its own and it feels fabulous. No pressure or pain! I became really tired and then realized how much pain I had been in and didn't even realize it until it was alleviated. My mom's ankle is still great since she stood up right after the session; she's now walked down stairs with no problem. I can't believe so much came out of one session and one afternoon.  I'm very grateful!
Thank you for coming into our lives and helping.
I went to see Joanie because I was feeling totally bereft. After a very difficult divorce, my two daughters had directed their anger at me for 18 years to a point where I felt our connection would never heal. Nothing I did seemed to work. In September 2015, I found myself in Joanie's presence at a psychic fair and asked for her help. We spent a session focusing on my first born. Joanie picked up on past life conflicts between the two of us. Then, she connected to her guides and angels and asked for help in resolving the situation. Within a month, I noticed a difference in my daughter. Situations that would typically trigger her were not anymore. It has been over two years since Joanie interceded for me and my daughter and I have developed a very caring and trusting relationship again. I shared my experience with Joanie and asked if we could go through the same intervention with my second daughter. She agreed and our session resulted in the same outcome. Joanie has also helped me with health issues. I walked in one time with terrible hip pain and I left feeling perfectly fine, all within 15 minutes. I see Joanie at psychic fairs twice a year and it never ceases to amaze me that her interventions can create such positive outcomes. I will be forever grateful for her help.
Thanks for everything Joanie and the best to you!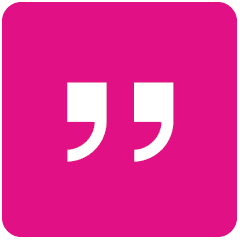 At one of the lowest points in my life, I was fortunate enough to meet Joanie. It was in that moment that I knew my life would forever be changed. Joanie has helped awaken my spiritual side and provided some much needed clarity to many things in my life. I am forever grateful for her compassion, warmth and wisdom as I have gained a friend and spiritual healer for LIFE.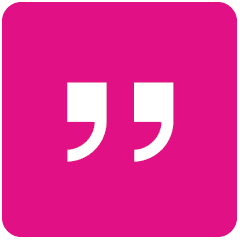 I was referred to Joanie several years ago. She helped me in so many ways and through many difficult times in my life. I've learned a lot about myself from her going into past lives… Learning who I was in another life helps me to know why I make the same mistakes/patterns I do today. Joanie helps me to forgive and move on from whatever it is that is "holding me back." She validates things that your gut may already be telling you. I highly recommend talking to her.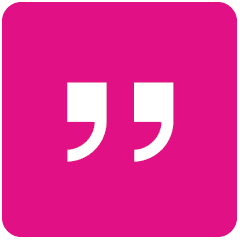 Joanie is a profound healer and I felt it as soon as I met her. Her energy is vibrant, pure, and loving. We only spoke for a few minutes before she started channeling, yet somehow she was answering all the questions I was thinking to ask. I felt so Seen by her and my Soul felt understood. I am still blown away by the session and would absolutely recommend her again and again!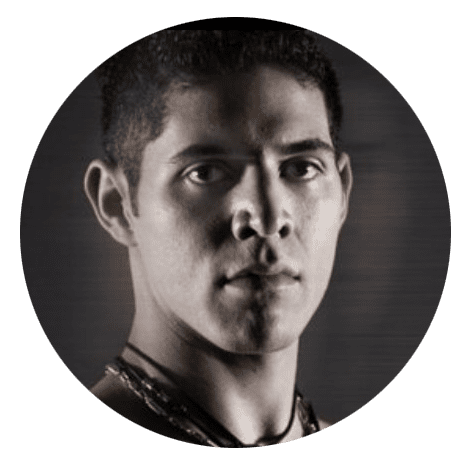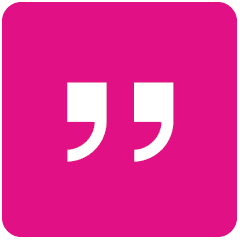 There's nothing more I can say to express how blessed I am to have Joanie Eisinger in my life. I immediately connected with Joanie's powers the very first time we met in 2011. She has become more than a dear friend to me; I can now confidently say she is "family."  She's also my mentor, power healer, protector, medium, life coach, and higher soul relative from Arcturus.  
I found Joanie through a good friend who didn't want to go to Joanie alone. I didn't know a thing about her incredible talent and abilities. Till this day, I'm so glad I did because that very first session in Denville, New Jersey shifted my energy and awareness to a higher level of frequency and intuition. I never thought I was capable of tapping into all "clair" senses, understanding astrology, angelic numbers, signs and symbols, accepting connections with the 4+ dimensional realms, and especially having protection from God. I vividly remember my one hour experience in clear detail. It always feels like yesterday, or a vivid dream when I reminisce about it.
My friend and I were in the waiting room when Joanie opened the door with open arms and energy. My friend insisted I go first. Honestly, I hesitated walking in. We had the usual kind of meet and greet talk. She instructed me to get on the table, lie down on my back, and get comfortable. I was facing the dark purple ceiling, smelling oils in the room. A wide window on my left with wooden blinds blocked the sun. I began to close my eyes and sink my body into the table. Once I was settled, Joanie began to pray for our protection from all positive entities known to her. A moment later, she spoke a chant in an angelic language I'd never heard before. While struggling to relax, I felt my eyes rolling in the back of my head and an unsettling vibration ran through me. She said out loud, "They don't wanna let go of you. " I was taken aback by what she said, as I had no clue what she meant. So, she prayed louder a second time and my body trembled even more so, as if the forces were playing tug of war with my body. Then, Joanie said, "Wow!! They really don't wanna let go of you! " By this time, I was freaking out, but still trusted in a higher power. She went in for a third time, but this one was the loudest, most forceful, and scariest moment I'd ever experienced in my life. My body was convulsing, and I had extreme rapid eye movement, still trying to trust and relax my body and nerves. Then, suddenly this energy started to leave my body in a fading manner. Joanie took a deep breath, gasping for air, then shouted, "Whoa, whoa, whoa! Slow down! One at a time, people!" I didn't hear those she was shouting at. Joanie clearly won that battle. I felt my body was beaten up, like I survived a fatal car accident. I was so tired and weak that I had no energy to talk. Joanie said, "What have they done to you? You're all beat up!" Joanie proceeded to get to work and heal me.
After that first session, time passed and my energy drastically shifted. It felt like I was riding a roller coaster, but time was the same pace. I began to really listen to my intuition and accept that there's something greater than this third dimension. With every session with Joanie, I always gain more information and knowledge. I now feel a sense of self-satisfaction while being grounded. It's a huge confidence booster to proudly walk now on this planet. I'm always jotting down questions for my next session with her, mostly phone sessions, but would always love to see her petite little body in person. If there's something I don't understand. Joanie always puts me at ease. The more I ask, the more I understand; if I don't really understand what she shares, I believe and have faith in it and research it. Some of these phenomena are actually scientifically proven to better a person's body, mind and spirit. I became a better person, friend, father, and teacher, all thanks to Joanie's imprint on me. Additionally, I am so blessed knowing I'm consciously awake and connected to my higher self. I'm always referring her to everyone and anyone who needs this type of guidance or support.