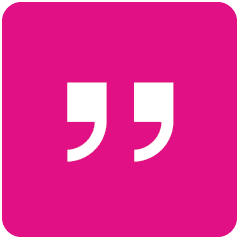 We had an amazing experience with Joanie at Drew. She was extremely kind and loving to our students, offering them encouragement and spiritual support. Joanie hit the nail connecting with the lucky few to those who have crossed over. Tears of joy were flowing and there were plenty of tissues to go around. At one point, there was not a dry eye in the room. Joanie's warmth and compassion coupled with her tremendously powerful gift led participants in the room to a place of supporting and connecting with one another. We look forward to continuing our relationship with Joanie.
~ Carla Brady, Former Assistant Director in Student Engagement, Drew University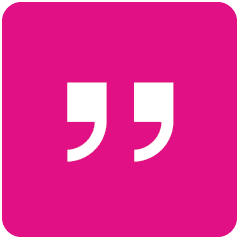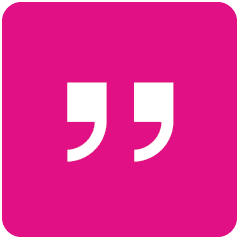 Ever hear the saying, 'Life is like a box of chocolates. You never know what you're gonna get?'  I consider her my spiritual 'guru' and a friend. She is easy to connect with and makes everyone feel instantly comfortable.
~ Erika Waeckel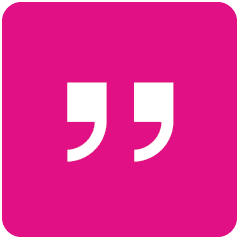 Usually, one will ask, 'Well, what modality do you practice…?'  She is the modality.  She is not only a healer, she's a teacher, a leader and really funny!!!!
~ Elizabeth Jarvis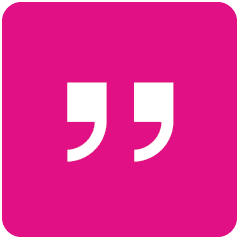 We had an amazing experience with Joanie at Drew. She was extremely kind and loving to our students, offering them encouragement and spiritual support. Joanie hit the nail connecting with the lucky few to those who have crossed over. Tears of joy were flowing and there were plenty of tissues to go around. At one point, there was not a dry eye in the room. Joanie's warmth and compassion coupled with her tremendously powerful gift led participants in the room to a place of supporting and connecting with one another. We look forward to continuing our relationship with Joanie.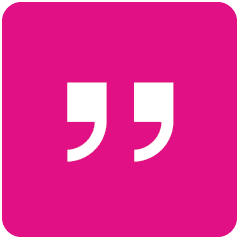 Joanie is an absolutely amazing Healer. I am so grateful that I found her. I feel as though I can ask her anything. She is such a warm, caring, open-minded person willing to help anyone. I would highly recommend her!
~ Daria Gorka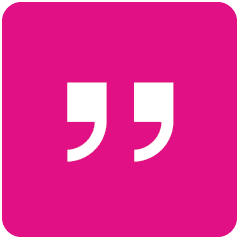 Joanie's ability to channel Ascended Masters, teachers, and guides is a true blessing! She has helped me with health issues, traumas, and removed blocks that have occurred in this lifetime and/or past lifetimes. I have become stronger, wiser, and more insightful as I have gained awareness and a deeper understanding of my humanness and spirituality.
~ Maria Garcell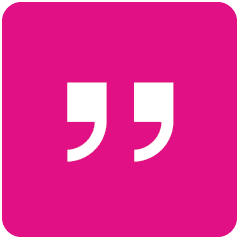 I booked a session with Joanie on the 15th of April 2011 after having a significant dream and receiving a few other 'hints' that this would be good for me. Having never done anything like this before, I wasn't sure what to expect. Joanie explained that it was like watching a play where she took on the roles of all the different characters. We covered two past lives, identifying issues that were relevant to my current life. Joanie was fun and down-to-earth.  I finally learnt the name of my guide who had much to say. I received so much and the time flew by; I am glad I recorded it all and took notes. It took a few days and some reflection to internalize the information. What I have learnt is meaningful and useful. Joanie works to facilitate your own healing instead of saving or rescuing you. She has definitely helped me along my Ascension path. Highly recommended!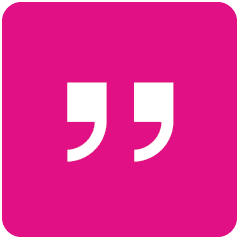 Joanie single-handedly gave me back my husband.
~
I don't know what you did but I started my life at 36 because of you.
~ Laura and her husband, Joe
When trying to find some comfort in a difficult situation, I often find myself thinking, 'What would Joanie do in that moment?' She is the strength that I draw from in tough times even when she is not around.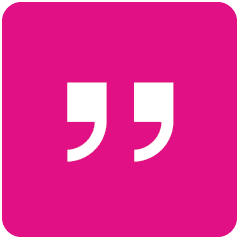 I've been working with Joanie now for years and her guidance and knowledge have always been precise and timely. She is compassionate, caring and truly understanding of whatever concerns you. I love to use her for advice when I can't figure out how to heal from whatever is ailing my family or myself. She is so spot on, and whatever she tells me works miraculously. The hardest session I had was when I couldn't decide whether it was time to put my beloved cat to sleep. I needed help without emotions coming into play. Joanie's advice was not what I wanted to hear, BUT everything she said came true and it was the best thing I did. She was so exactly spot on that I felt enormous comfort in my choice. I was so grateful for her honesty, as that's how she is always.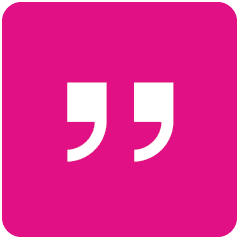 Joanie shares unique and magically divine healing that leaves each client more knowledgeable and enlightened about their path to self-realization. She zeroes in on obstacles in one's way to fulfillment, and then channels divine energy to remove those impediments. Everyone should gift themselves an opportunity to release their blocks with Joanie and her guides working with her. It's a gift that just keeps giving, as you take a giant leap toward growth and expansion.
Joanie is very interested in the development of all her clients. Get on her email list! She takes a special interest in helping each one of us develop. I am so glad I met Joanie! She has had such a great impact on my life.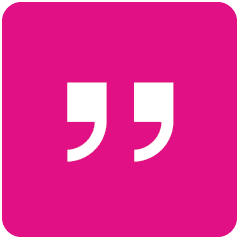 Joanie is a true healer and channel in the sense that she puts ego aside and opens herself to Spirit to allow Divine Light and Love to flow through her in the form of healings and channeled messages. I have received many healings from Joanie over the years, and no two have been the same. Joanie is always open to whatever you may want to address in a session, but what I value most about Joanie's healings is that she enters each session open to whatever Spirit knows to be in one's highest and best good and acts as a conduit to bring that through. Thank you, Joanie, for doing all you do with Love!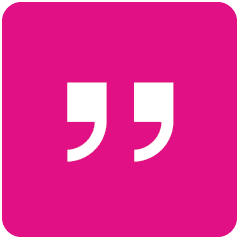 I have had the pleasure of Joanie's healings and can say that they have been profound experiences. Being an energy worker myself, I'm extremely sensitive to the energies around me. Joanie's methods are unique, insightful, heartfelt and, at times, mind-blowing. Her guides sift through the (your) muck and get right to the heart of your issues. I'm excited to continue with her and can't wait to see what my next session will uncover so that I may best explore my soul's journey. Thank you Joanie!
Healing is not what Joanie does. It is who she is.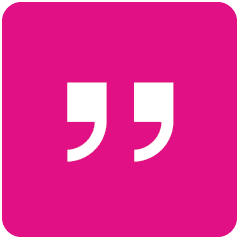 I first met Joanie back in January 2011 after my husband, Brett, had his first healing session with her. He told me, 'You have to meet her, you are gonna love her.' I had never had that type of a healing session before and was open and anxious to find out what she was about to share with me. Joanie was so warm and made me feel very comfortable throughout the entire session. She was able to hone in and brought through some very real experiences from my past that have affected my current life today. It was all so interesting and emotional all at the same time.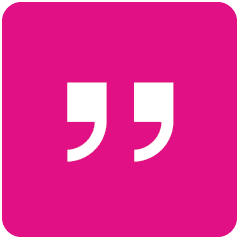 I will admit that I have never had a healing session prior to meeting Joanie. I really didn't know what to expect. Joanie immediately made me feel very comfortable. She explained the processes as they occurred and she's very reassuring. I consider these types of occurrences, when spirit touches me through another, to be very intimate. It was, but it was also powerful, thought provoking and humorous at times. I didn't tell Joanie what was going on in my life but she was able to key into my situation and to bring light and love to it. I told her that she is going to be one busy healer and I couldn't be more happy for her. I eagerly give Joanie the highest recommendation I can offer.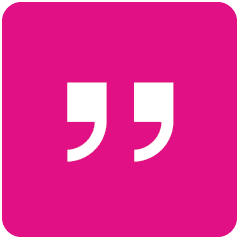 I have consulted with Joanie twice, and her insights are always surprising yet resonant.  I have asked her to explain a troubling family relationship, and it has made all the difference in living with what can and cannot be healed in this life.  I no longer blame myself or that other person!  Joaniehas also shed light on difficult business situations and lifted the burdens of many lifetimes.  Some use psychic readings as an indulgence to get past personal responsibility, but I find Joanie's readings balanced and encouraging — yes, I can do this!  She has indirectly given me the courage to speak up in vital relationships, breaking patterns of abuse.  So good is Joanie at this that not only have we become personal friends in deciphering the meaning of these troubled times, but also, she has helped a friend of mine.  I am confident to refer others to Joanie.
~ Beth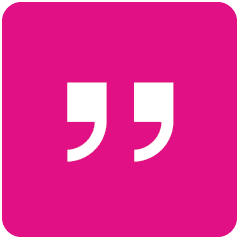 On the way home from our session, the first thing I did was write down on a piece of paper the affirmation you channeled," I am content." After you had energetically worked on my neck during the session, at home, my neck cracked a little with some stretching and it started to feel better. My mom and I went to the local health food store where I got some licorice drops and my mom got peppermint tea – both items you had channeled would be helpful for us. Then, we went out to dinner where mom chose filet mignon , so she had her solid protein that you channeled would assist after her healing. We were both so thirsty and drank lots of water so I took that as the cleansing working. With a little more stretching  throughout the evening, my whole neck and back cracked back into place on its own and it feels fabulous. No pressure or pain! I became really tired and then realized how much pain I had been in and didn't even realize it until it was alleviated. My mom's ankle is still great since she stood up right after the session; she's now walked down stairs with no problem. I can't believe so much came out of one session and one afternoon.  I'm very grateful!
Thank you for coming into our lives and helping.
~ Caitlin
Over 15 years ago, I was sitting on my bed and I felt a bulge drop into my vagina. I went to see my gynecologist who said I had a prolapsed uterus. He recommended a pessary. This is a device that looks like a big diaphragm that is inserted to keep the uterus in place. I wore this for 11 years. Because of an infection, I had to take it out. This was after I started having readings with Joanie. The gynecologist said to leave it out for a while, which I did. During that time I asked Joanie, in a reading, if it would be possible not to have to use it ever again. During a reading, the Healers started working on me, actually putting my uterus back in place. I know there was a lesson from a past life – I believe abuse. I was to forgive myself, the person who hurt me, and give thanks for the life lesson. I could hardly believe as each day went by that I did not have to use it. After six weeks, I saw a new gynecologist. He examined me and said all was fine. He asked me why I had used the pessary in the first place. I said it was because I had a prolapsed uterus. His response, "You do not have a prolapsed uterus. It is in place now." I highly recommend Joanie. She and her crew work wonders!
I went to see Joanie because I was feeling totally bereft. After a very difficult divorce, my two daughters had directed their anger at me for 18 years to a point where I felt our connection would never heal. Nothing I did seemed to work. In September 2015, I found myself in Joanie's presence at a psychic fair and asked for her help. We spent a session focusing on my first born. Joanie picked up on past life conflicts between the two of us. Then, she connected to her guides and angels and asked for help in resolving the situation. Within a month, I noticed a difference in my daughter. Situations that would typically trigger her were not anymore. It has been over two years since Joanie interceded for me and my daughter and I have developed a very caring and trusting relationship again. I shared my experience with Joanie and asked if we could go through the same intervention with my second daughter. She agreed and our session resulted in the same outcome. Joanie has also helped me with health issues. I walked in one time with terrible hip pain and I left feeling perfectly fine, all within 15 minutes. I see Joanie at psychic fairs twice a year and it never ceases to amaze me that her interventions can create such positive outcomes. I will be forever grateful for her help.
Thanks for everything Joanie and the best to you!
~ M.C.