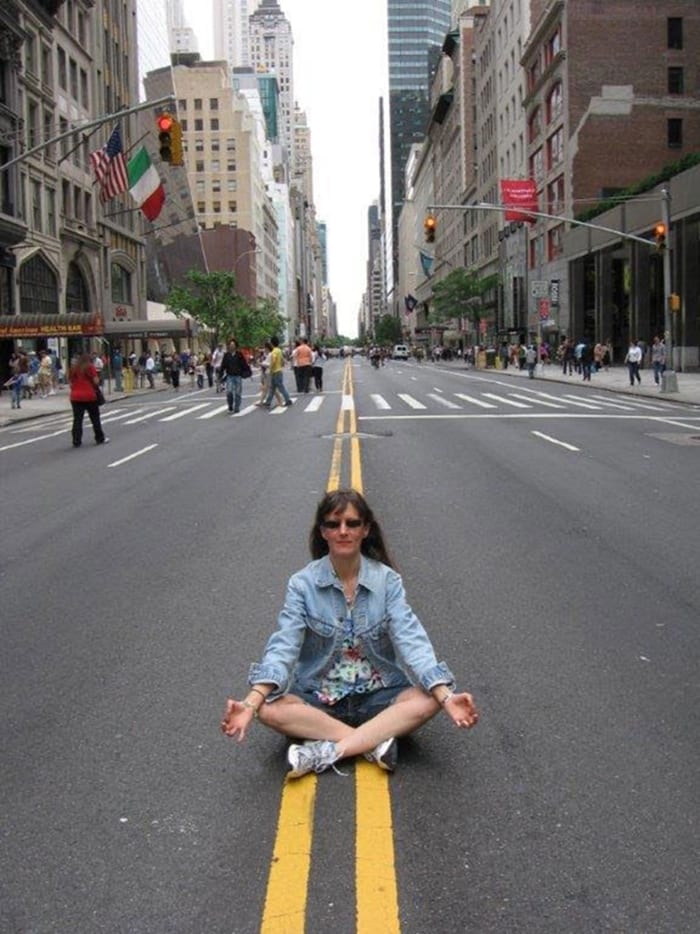 I am originally from Long Island, New York.  I received my Master of Social Work degree from Columbia University and hold a post-graduate certificate in Gestalt therapy.  In New York City, I provided individual and group therapy for ten years. My path took a detour when I became acutely chemically sensitive.  This "dark night of the soul" was the catalyst that propelled me to leave conventional medicine, find complementary (alternative) healing, and venture on a spiritual journey.
When people shared they had lost loved ones and pets, I began channeling these departed souls. Automatic writing, seeing into bodies and performing psychic surgery, and instantly sliding into other lifetimes (past lives) were just some of the many skills I acquired. In April 2011, I was ordained as a Reverend in The Church of All Creation in High Bridge, New Jersey.
My extensive spiritual library is filled with information that I have incorporated into the work.  "Teachers" include: Esther Abraham-Hicks, Ted Andrews, Luke Chan, Rabbi David A. Cooper, Wayne Dyer, Donna Eden, David Feinstein, Shakti Gawain, David Hawkins, Lao Tzu, Louise Hay, Stephen Lewis, Carolyn Myss, Sanaya Roman and Duane Packer, Don Miguel Ruiz, Robert Schwartz, Eckhart Tolle, and Doreen Virtue, to name a few.
I received the award for Energy Healing in the 2012 Natural Awakenings Magazine Natural Choice Awards Contest –
North Central New Jersey
I tied for Top Prize in the 2013 Natural Awakenings Magazine Natural Choice Awards Contest – North Central New Jersey

Mystic Mall
High Bridge, New Jersey
Psychic Reader and Healer
October 2012 – February 2014
Sak's Fifth Avenue
The Mall at Short Hills, NJ
Employee Appreciation Events
September – October 2012
The Urban Muse
Denville, New Jersey
Healer and Channel
September 2012 – November 2013
Holistic Moms Network
Morris County East Chapter, New Jersey
Guest Speaker: "Healing and Your Child"
November 2011
Spiritual Discussion Group
Joanie's home
Group Facilitator
July 2011 – present
Healing Circles
Joanie's home
Joanie with healer, Ron Hammer
July 2010-January 2013
One Spirit Festival
Clinton, New Jersey
Psychic Reader
May 2010 – present
Inspired Gems, Spiritual Center
N.Plainfield, New Jersey
Healer and Channel
April 2010 – December 2014
The Health Shoppe (now Green Life Market)
Morristown, New Jersey
Healer and Channel
April 2010 – June 2012
Consulting, Guiding, Inspiring
I am available as a consultant to firms who wish to improve employee performance, as well as raise the overall quality of their business.
When conventional methods of inquiry prove unsatisfactory, alternative avenues may pleasantly surprise you. I am experienced in
addictions and mental illness counseling, as well as transitions and stressors that span the continuum of life challenges.
I am based in North Central New Jersey and facilitate private healing and channeling services via phone, Skype, and in person.
You may wish to gift a friend or family member with a reading/healing. It is a nice surprise that is fun and inspirational!
I also enjoy entertaining at psychic parties (no alcohol until after event). My work boasts an international clientele.
If you wish more comfort and clarity in your daily life, please contact me and we can set up a convenient session time for you. I look forward to assisting you on your journey.

Interviews
Hear live, as well as pre-recorded interviews
with well-known radio hosts.
Radio Shows
Listen to live radio shows where
I offer readings and healings to callers.
Singing
Enjoy songs I have written and covered.
These are scratch demos.